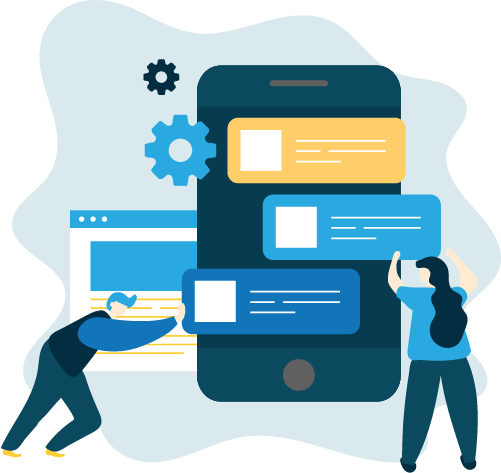 Implementation services
Our certified implementation teams will quickly turn your requirements into modern and engaging business applications. Our teams have significant experience delivering enterprise-grade Salesforce apps in the public and private sector.
Smartapps teams include Project Managers, Business Analysts, Architects, Functional Consultants, Developers, UI/UX designers, Test Analysts, Trainers and Analytics experts. And whilst we're all Salesforce certified, so you know you're always talking to a trusted advisor, we're also business consultants, looking to achieve the right outcome for you.
Business analysis
Document your requirements
Requirements workshops
Document business and technical requirements
Written for right-for-time Salesforce delivery
Configuration
We use declarative tools to deliver your requirements
Point and click tools
Powerful process builder and flow automations
User experience design builders
Lightning migration
Still on Salesforce Classic and want to move to Lightning interface?
Take a moment to analyse your current instance
Opportunity to clean up the redundant configuration
Reimagined user experience
Integration
API driven integration
Native platform tools
3rd party services
Custom integrations
System development
Build bespoke apps using modern technologies
Solution architecture and design
Lightning web components
DevOps
Data management
Robust and trusted processes to ensure data is migrated seamlessly
Structured methodology
Standard data cleansing and normalisation
Design for managing data health
Analytics
Develop meaningful, insightful and actionable metrics and KPIs
Drag and drop report builders
Engaging dashboard for all users
Real time reporting
Training
Customised training for your organisation's specific needs
Training material design and development
Quick reference guides
MyTrailhead online training setup
Project management
Project delivery using hybrid methodologies
Certified Salesforce project managers
Hybrid methodologies adapting to customers capabilities and requirements
Pragmatic and on-time delivery